We are the Barcelona Design centre.
We understand design as a factor of transformation for competitiveness, sustainability and a positive impact on society, in line with the United Nations Sustainable Development Goals (2030 Agenda).
We support innovation, creative talent and the promotion of Barcelona design worldwide.
We are the strategic partner in design to create joint value with Companies. Entrepreneurs. Professionals. Entities.
Barcelona Design centre's Strategic Plan focuses on the following spheres:
Innovation and sustainability of organizations (companies and entities).
Support for creative entrepreneurship.
Promotion of the Barcelona brand in the creative sphere and the internationalization of local creative talent (design inspired in Barcelona).
Challenges of society and the United Nations sustainable development goals, the 2030 Agenda.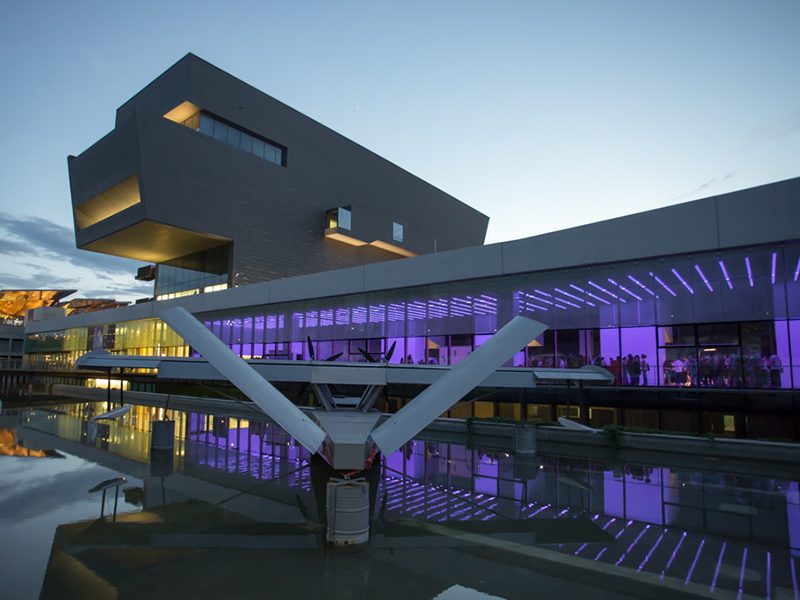 Team

Executive Director
Isabel Roig 
direccio@bcd.es

International Relations – Management Staff  
Cristina Castaño
cristina@bcd.es

Communication and Institutional Relations Manager
Míriam Barrero
mbarrero@bcd.es

Sponsorship Manager
Anna Gonzalvez
patrocini@bcd.es

Cluster Manager & Knowledge Broker
Sonia Monclús
smonclus@bcd.es

Head of Promotion 
Maria Baxauli
mbaxauli@bcd.es

Promotion Project Manager
Aurora Verano
averano@bcd.es

Head of Innovation and Entrepreneurship 
Eugènia Martí
emarti@bcd.es

Executive Committee

President
Mr. Luis Lopezbarrena

Spokesperson
Generalitat de Catalunya
Mrs. Cristina Serradell, Internalization Area Director at ACCIÓ

Barcelona City Council
Mr. Xavier Marcé, Tourism and Creative Industries Councilman

Barcelona Chamber of Commerce, Industry, Services and Navigation
Mr. Pere Barrios, Deputy Vice-President
Mrs. Eva Borràs, Director-Manager
Mr. Xavier Sunyer, Executive Committee Spokesperson

Mrs. Marta Figueras
HP's Chief of Staff – Strategic Planning & Operations Lead LF Business

Mr. Andreu Gomá
Escofet 1886's General Manager

Mr. Xavier Majoral
Stimulo Design's General Manager

Mr. Miquel Àngel Munar
Roca Sanitario's Senior Managing Director

Mrs. Blanca Sorigué
Consorci de la Zona Franca de Barcelona's General Manager

Secretary
BcD's General Manager
Mrs. Isabel Roig

Observer
Barcelona Chamber of Commerce, Industry, Services and Navigation's CFO
Mrs. Anna Cirera

Board of Trustees

President
President of Barcelona Chamber of Commerce, Industry, Services and Navigation
H.E. Mrs. Mònica Roca

First Vice-President
Barcelona City Council
Mr. Xavier Marcé, Tourism and Creative Industries Councilman (participating and voting rights)
Mrs. Marta Clari, Culture, Education, Science and Community Area Manager (only participating rights)
Mrs. Mònica Mateos, Culture Institute of Barcelona's Manager (only participating rights)
Mr. Félix Ortega, Barcelona Activa's General Manager (only participating rights)

Second Vice-President
Generalitat de Catalunya
Mrs. Cristina Serradell Quincannon, Internalization Area Director at ACCIÓ

Third Vice-President 
Ministry of Industry, Trade and Tourism

Fourth Vice-President
President of the Executive Committee of Barcelona centre de Disseny
Mr. Luis Lopezbarrena

Spokesperson
Deputies of Barcelona Chamber of Commerce, Industry, Services and Navigation
Mr. Josep Abril
Mr. Pere Barrios
Mr. Àlex Miquel
Mr. Xavier Sunyer
Special State Deputy at Consorci de la Zona Franca de Barcelona
Mr. Pere Navarro
President of Fira de Barcelona
Ill. Mr. Pau Relat
HP's General Manager Large Format Printing
Mr. Daniel Martinez
Roca Sanitario's Senior Managing Director
Mr. Miquel Àngel Munar
Simon's Corporate Branding Communication Manager 
Mrs. Nathalie Naval
Executive Director Escofet 1886, S.A.
Mr. Andreu Gomà
Design Director of  SHAD
Mrs. Carolina Gómez
President of Comunicas
Mr. Pau Herrera
Dean of Architects' Association of Catalonia (COAC)
Ill. Mr. Guim Costa
Rector de la Universitat Oberta de Catalunya
Hon. Mr. Josep A. Planell
Rector de la Universidad Politécnica de Catalunya
Hon. Mr. Daniel Crespo
Dean of the Official College of Decorators and Interior Designers of Catalonia 
Hon. Mrs. Teresa Casas
President of Association of Professional Designers (ADP) 
Mr. Manel Martínez Espuny
Director of the Chair on Design Management (ESADE)
Mr. Jordi Montaña

Secretary
Mr. Xavier Coronas
Secretary-General of Barcelona Chamber of Commerce, Industry, Services and Navigation

Activity Report

Transparency